Ocean City, NJ: A Kaleidoscope Imagery Favorite
Summertime is ALL about beach sessions here at Kaleidoscope Imagery! Next to weddings, Jersey Shore beach sessions are our most requested service, and we love to provide it! While we travel everywhere from Belmar to Cape May, Ocean City is by far our most popular destination. And it makes sense. OCNJ is was named the best beach in America in 2016, and has adopted the motto "America's Greatest Family Resort." From great shopping on Asbury Ave to a boardwalk experience your kids will love, OCNJ has a little something for everyone. Parents, if you happen to have a sitter, Atlantic City makes for a fun date night and is only about 30 minutes away!
Ok, so it's no secret that we adore Ocean City, but are there any particular spots that are exceptionally ideal for a photo session? Yes, absolutely! We have 3 clear favorites, each with its own unique vibe. Between these spots, every client will find the perfect choice!
Lush, Rustic, & Wild: Welcome to Corson's Inlet
I swear that I left a piece of my heart at Corson's Inlet. I'll never forget how moved I was the first time I saw it. I couldn't believe such a verdant and pristine state park beach was part of the bustling and populous island of OC. Allow me to walk you through it.
You are first led over a rustic wooden bridge to the trail head. The trail leads into deep coastal greenery with the sand at your feet. Every twist and turn of the path offers another photo opportunity with natural elements that aren't often found at other beaches. It is all untouched and pristine. Sunlight filters through the branches of trees, and tall grasses gently wave in the ocean breeze. About 5-10 minutes later, the trail opens up to a big beach where you can dip your toes in the surf, run around with your kids for great candid moments, and round out your gallery with classic beach portraits.
It is all almost perfect. But there is one warning. This location can get a little buggy. I would recommend bug spray if Corson's Inlet is the choice for you!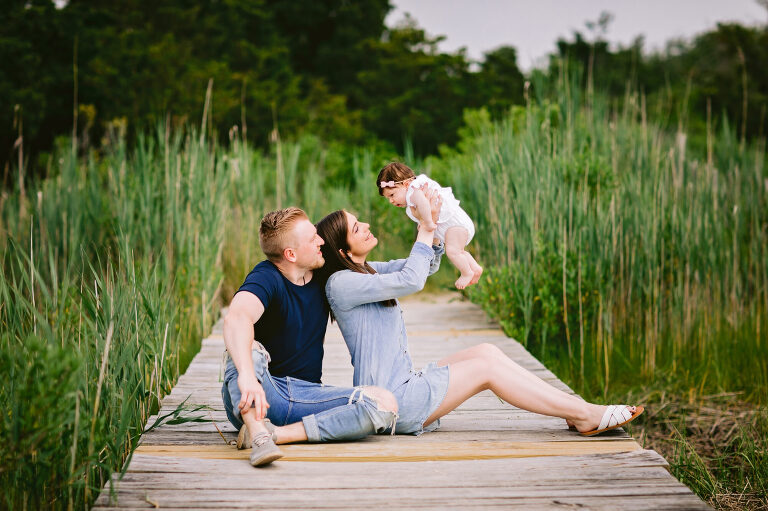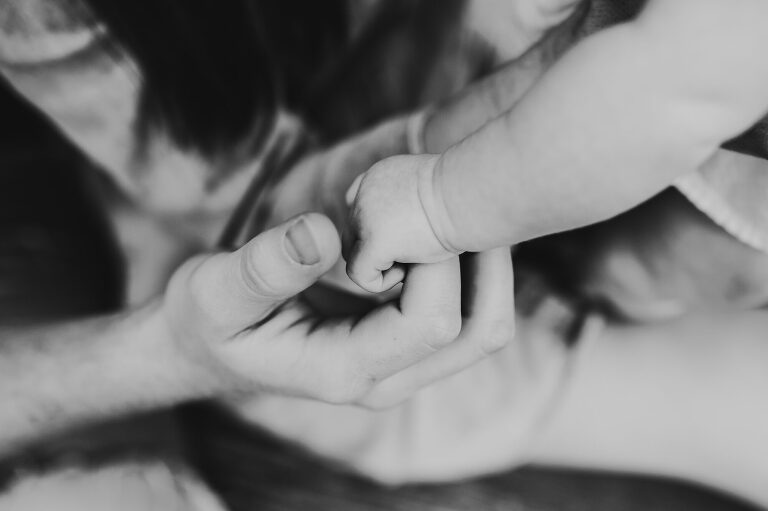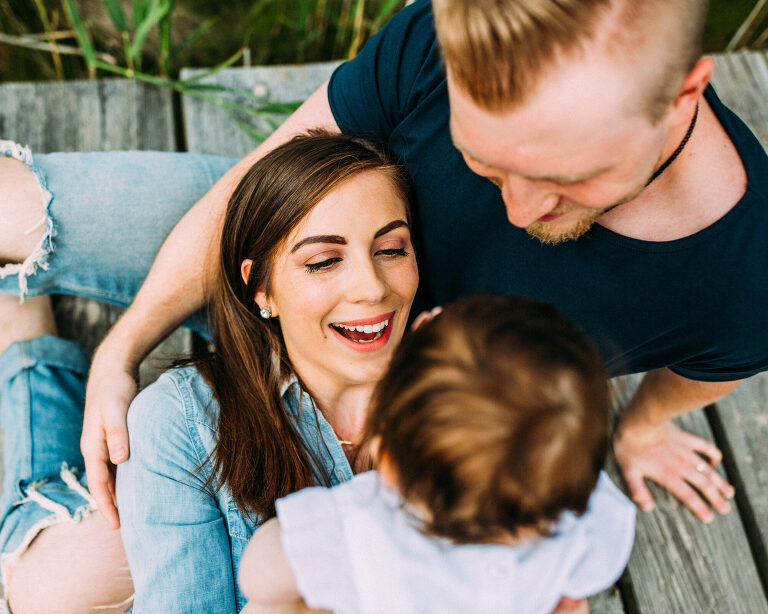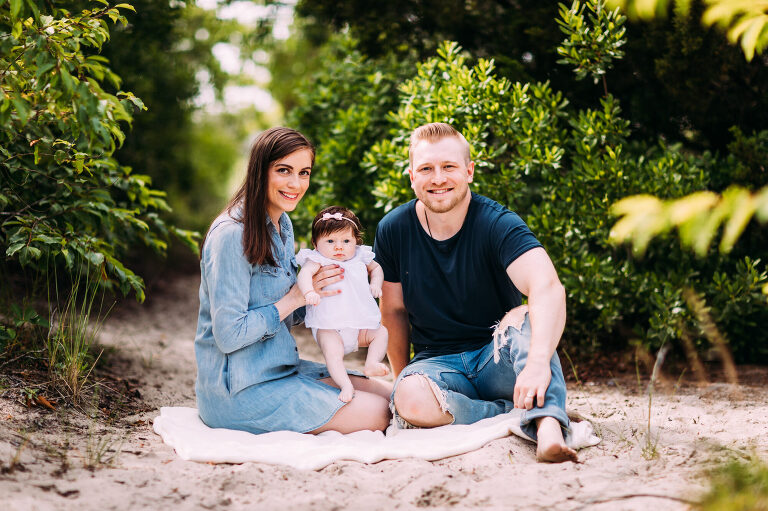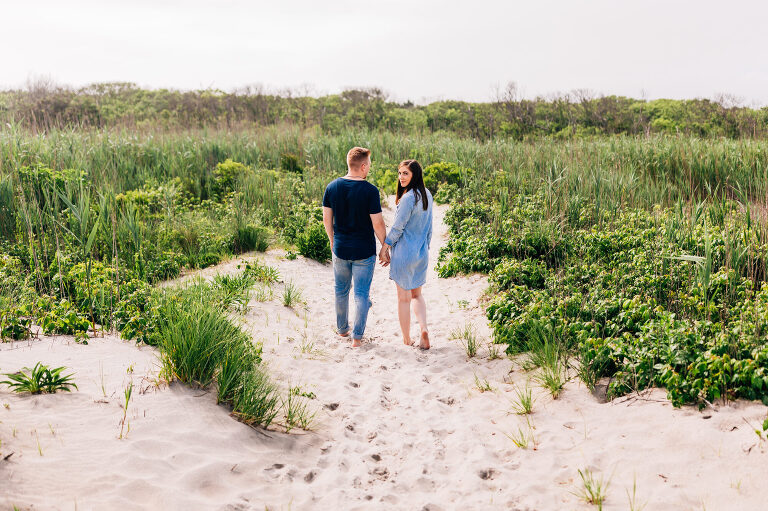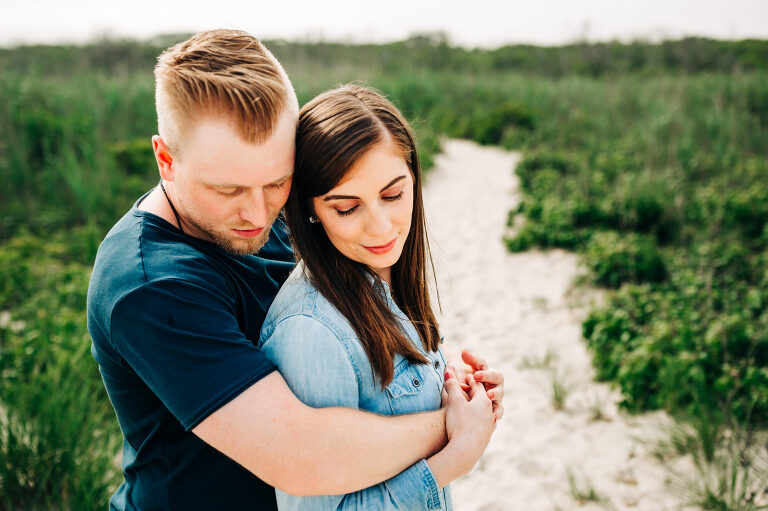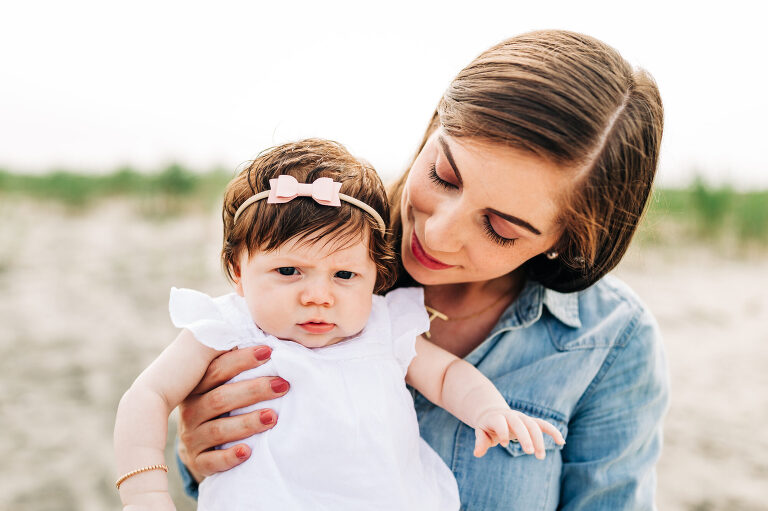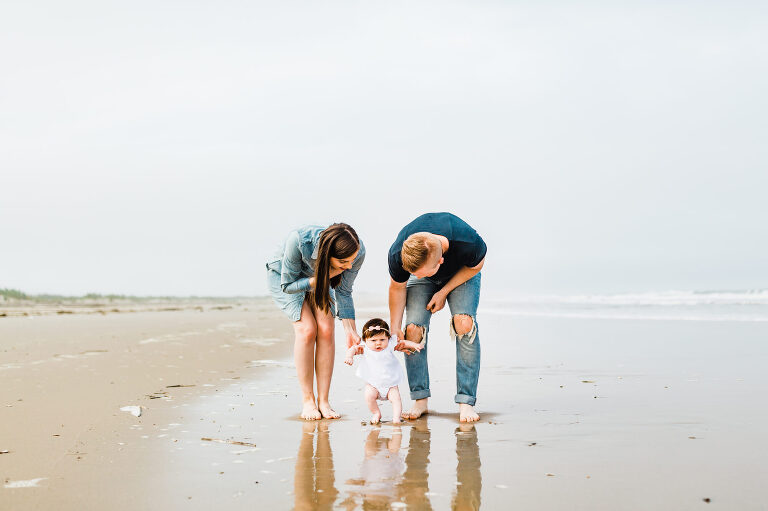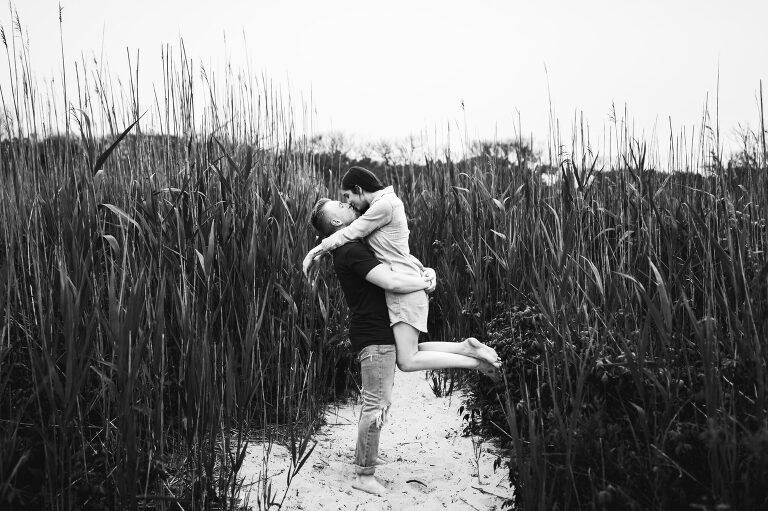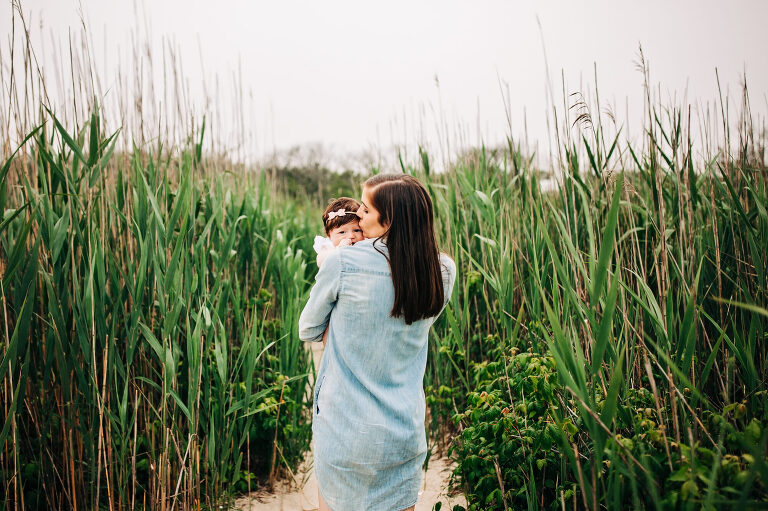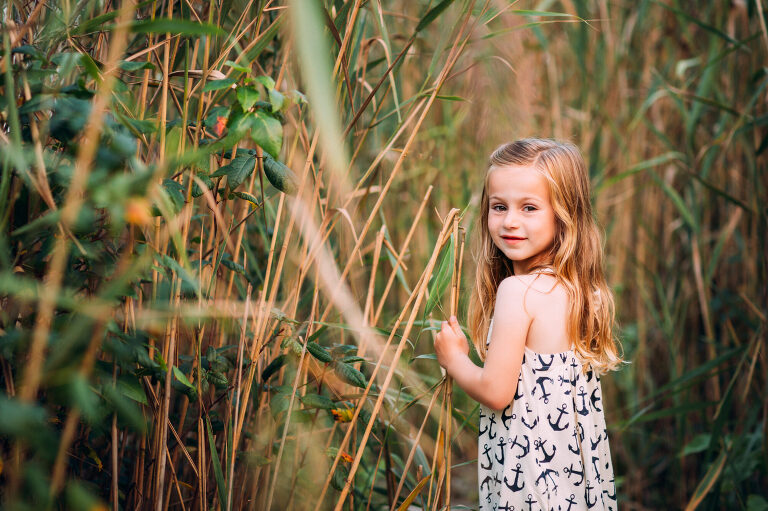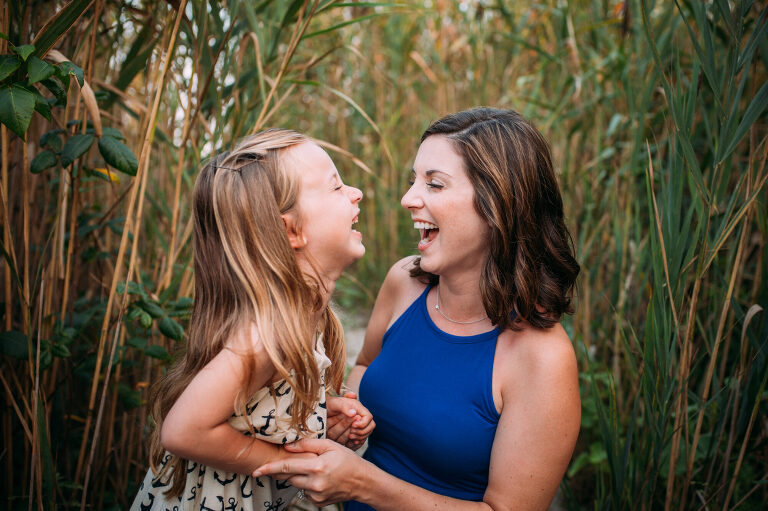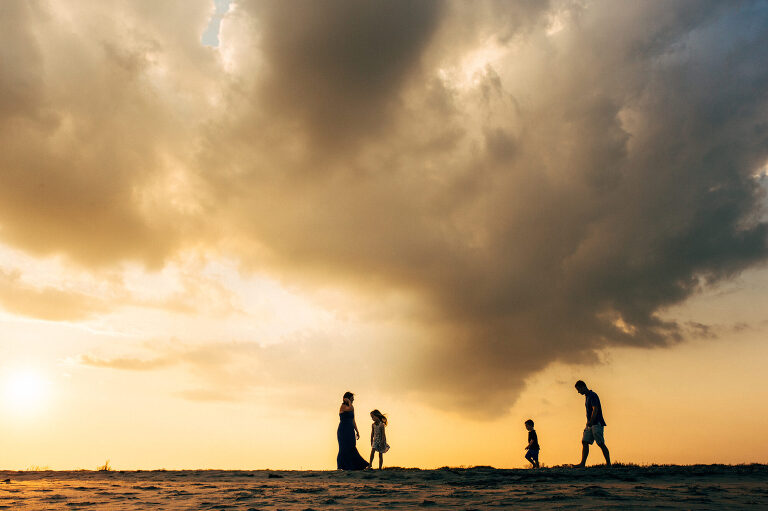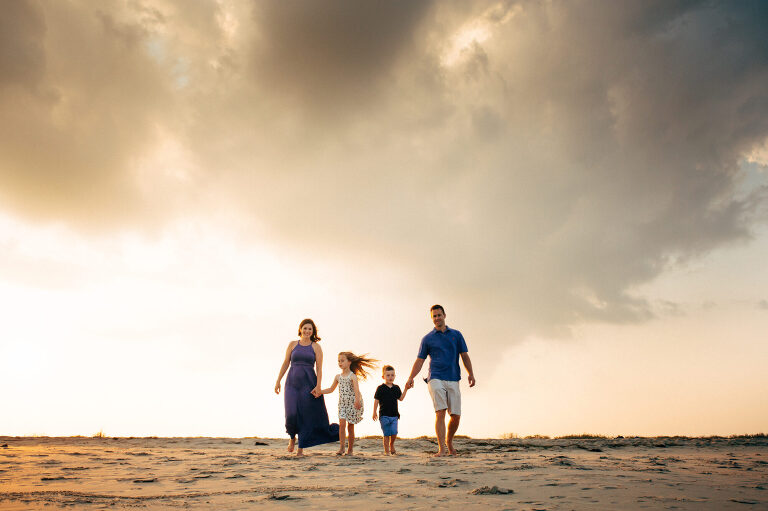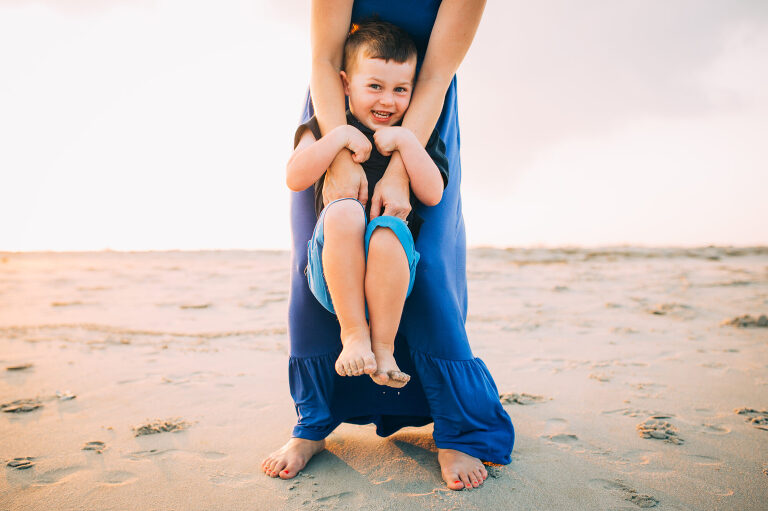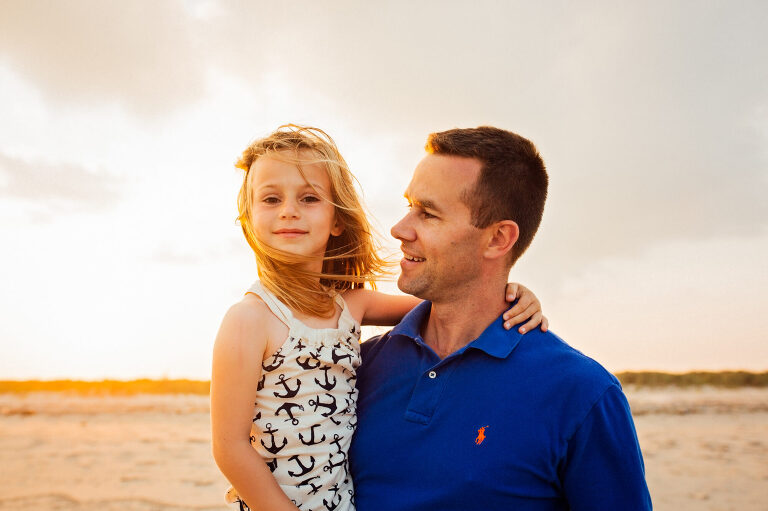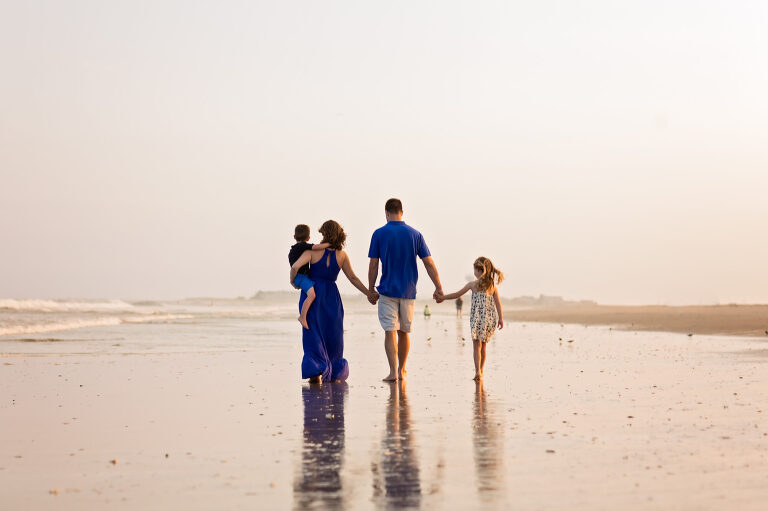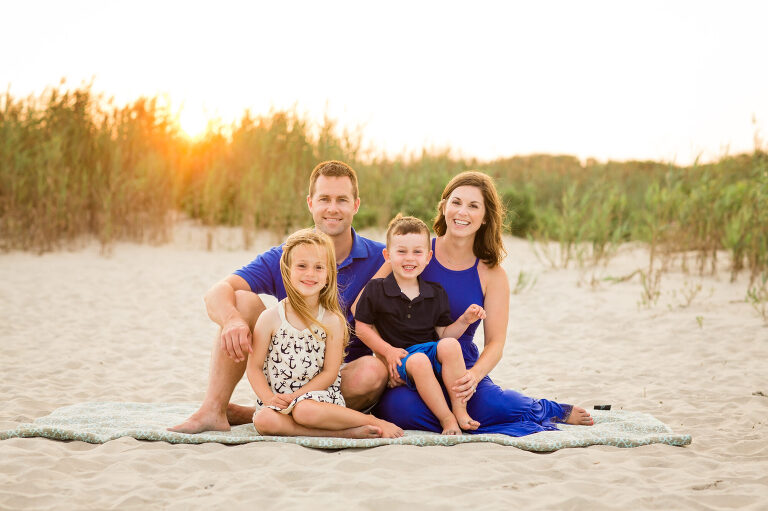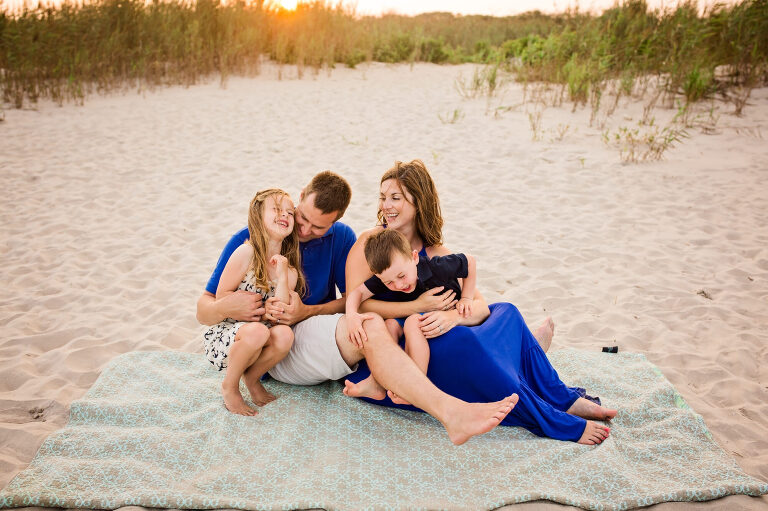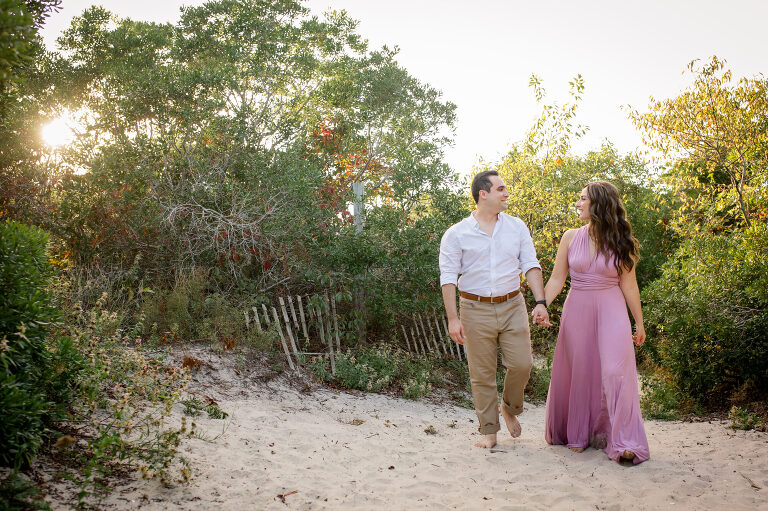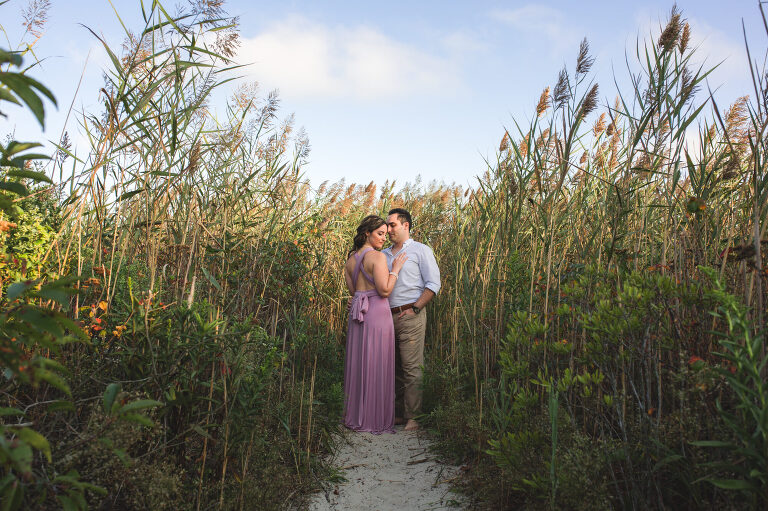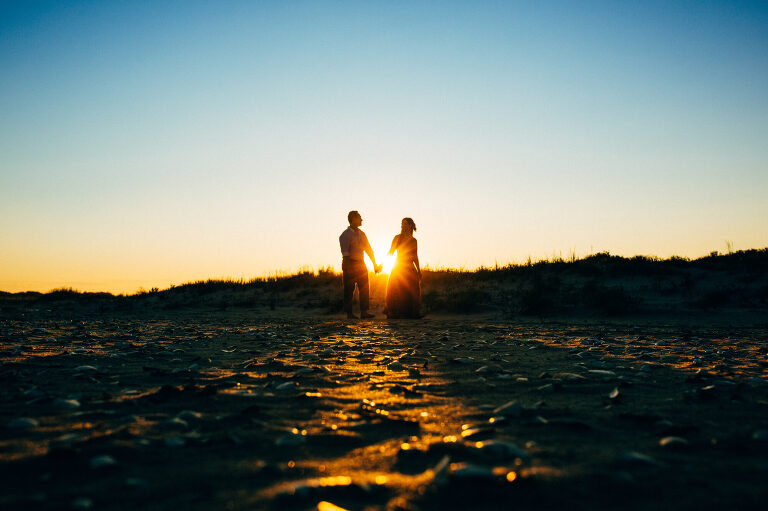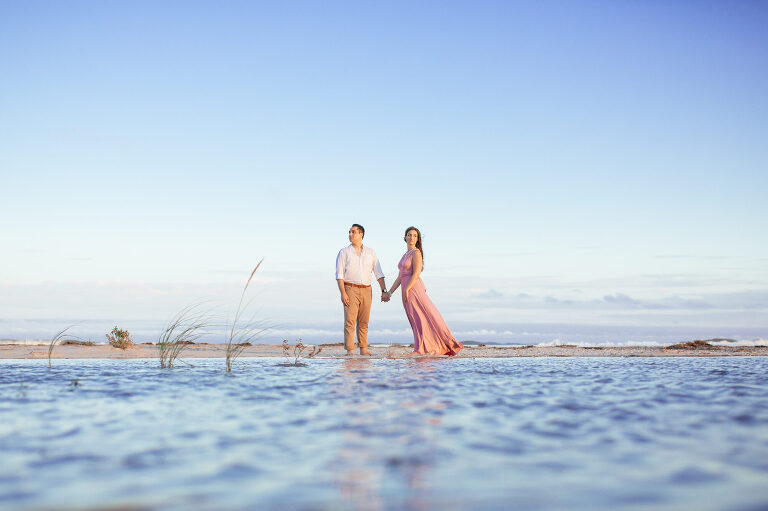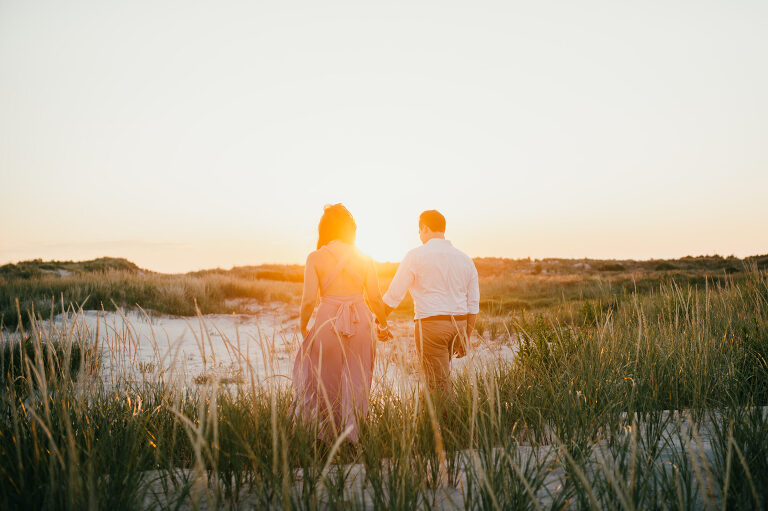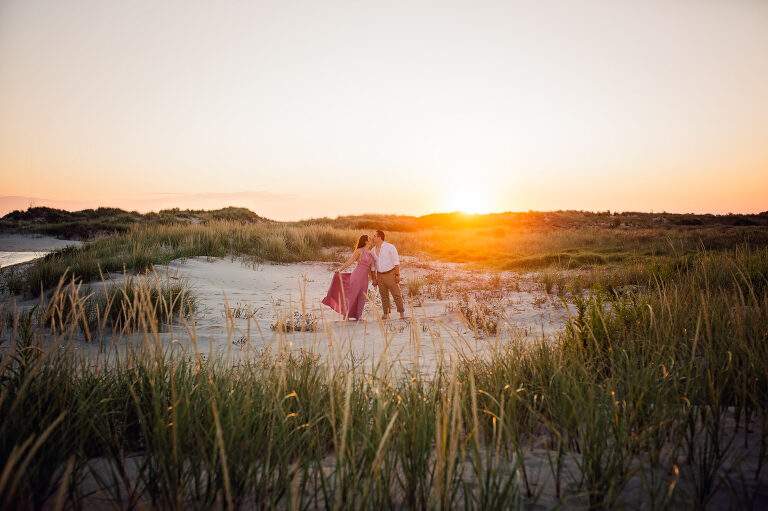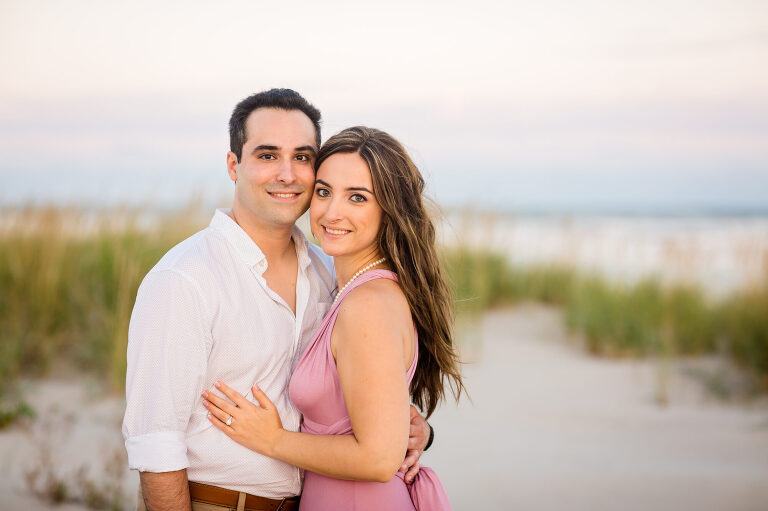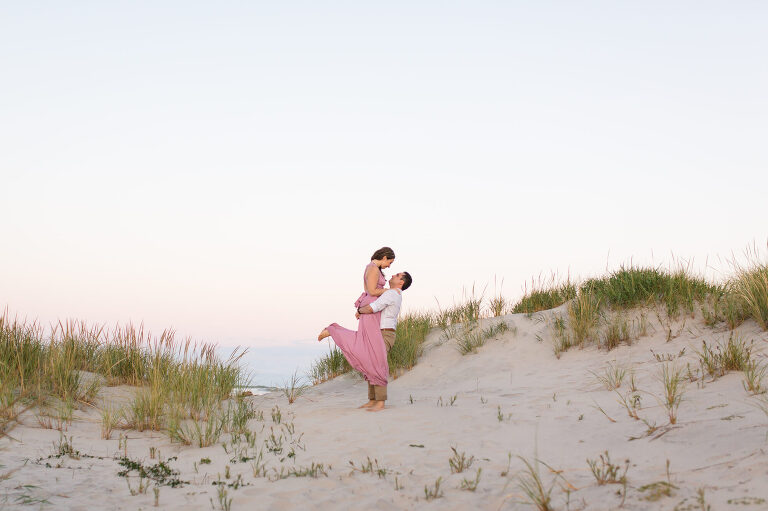 Colorful, Fun, & Nostalgic: Gillian's Wonderland Pier
When I think of my childhood summers at the shore, the warm evenings spent at the boardwalk make up my favorite memories. I can still hear the sounds of the rides, the games, and the announcements, "Watch the tram car please, the tram car." Did that give it away that I was a Wildwood child?
Ocean City has its own nuances as well, such as infamous Manco and Manco pizza, the Music Pier, and of course, Gillian's Wonderland Pier. I recommend this location for those who love documentary and lifestyle images, and perhaps have their own soft spot for childhood memories at the boardwalk. We will begin your session capturing the pure joy of a child's face as he or she rides the Merry Go Round or explores the grounds. Afterwards, the boards will make for a great backdrop. Surprisingly, this section of the boardwalk is not as busy as others, and it isn't difficult at all to achieve portraits without many people passing through. Your session will end on the beach as the sun dips behind the iconic ferris wheel in the background.
Some food for thought at this location is to know that the vibe will be much more vibrant and action packed. These images will be perfect for a family album to look back on. For wall art, we can still get lovely portraits, but you may prefer a quieter background.
Classic, Timeless, Clean: Look no further than Sea Spray
On the very north side of Ocean City, away from most of the hustle and bustle, there is an awesome beach called Sea Spray. I feel like this one appeals to the widest group of clients for several reasons.
First, it offers all of the elements of a classic beach portrait session: nice pathways with wooden fences, dunes, a jetty, lifeguard stands, and the ocean, of course. An added bonus is that there are several boats there that make for a great back drop. So between all of these elements, a gallery will reflect lots of variety and different locations.
This location will truly give you the vibe of a timeless beach session. While Corson's Inlet and Gillian's Pier are amazing locations for particular tastes, Sea Spray is my favorite everyday go-to. It's clean, it isn't crowded, and it's lovely. It will be the perfect choice for 9 out of every 10 beach sessions.
Another consideration is that this is my biggest recommendation for extended family sessions. Let me say it again for those in the back, bring your EXTENDED FAMILY to Sea Spray! It makes very little sense to drag Grandma through a state park trail or around a busy boardwalk pier. There is plenty of parking around this beach, and no difficulties with access. Once there, Sea Spray is a very large space. It is perfect for larger groups.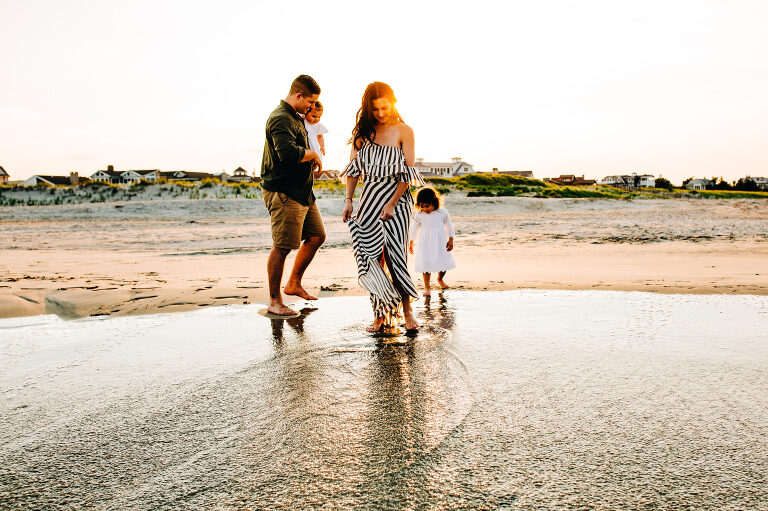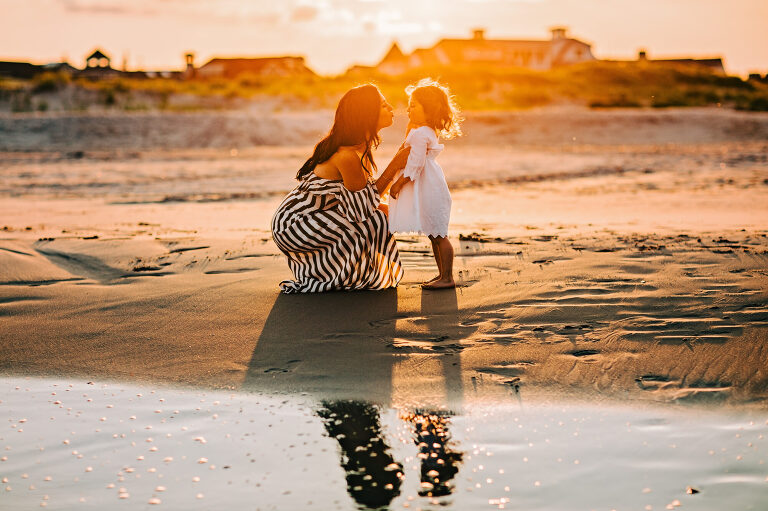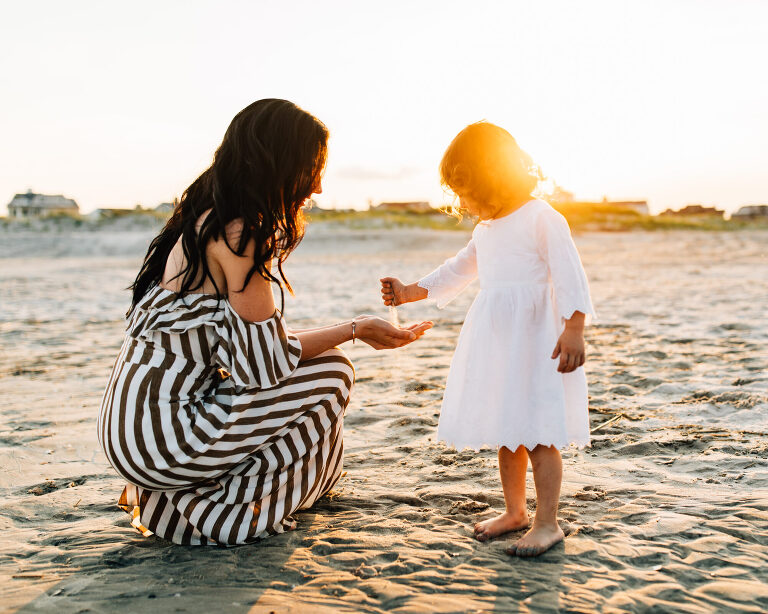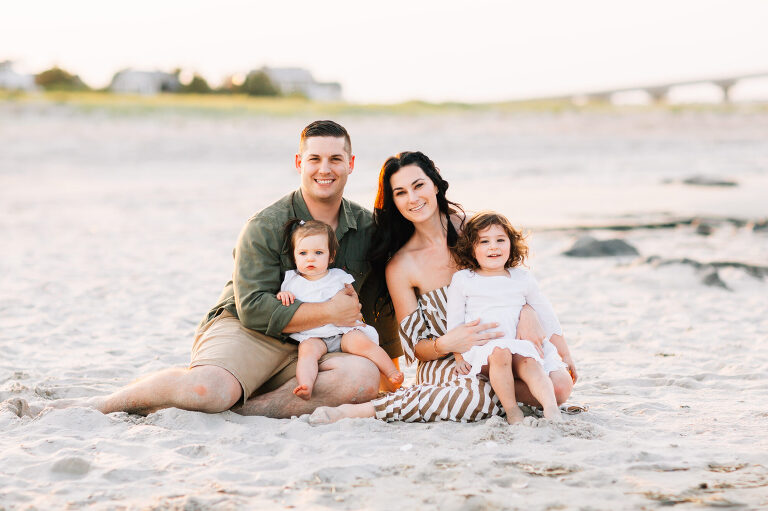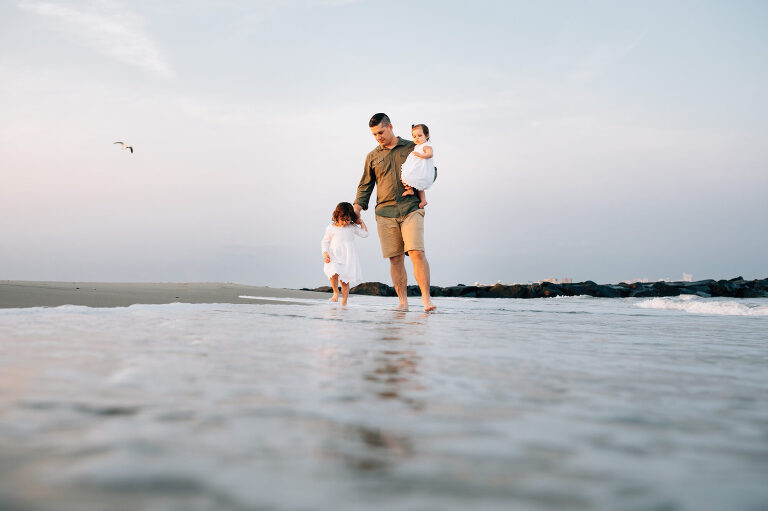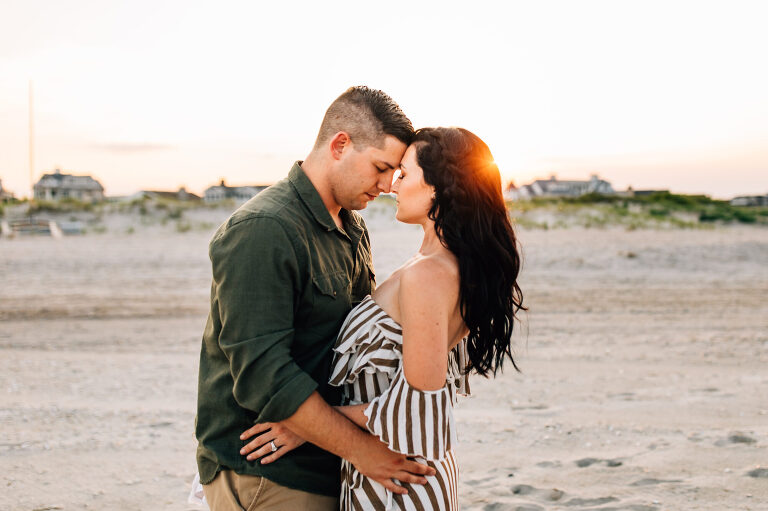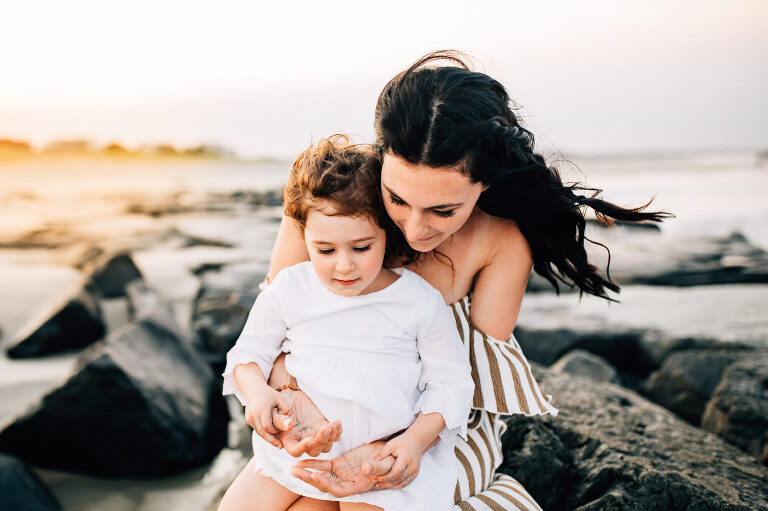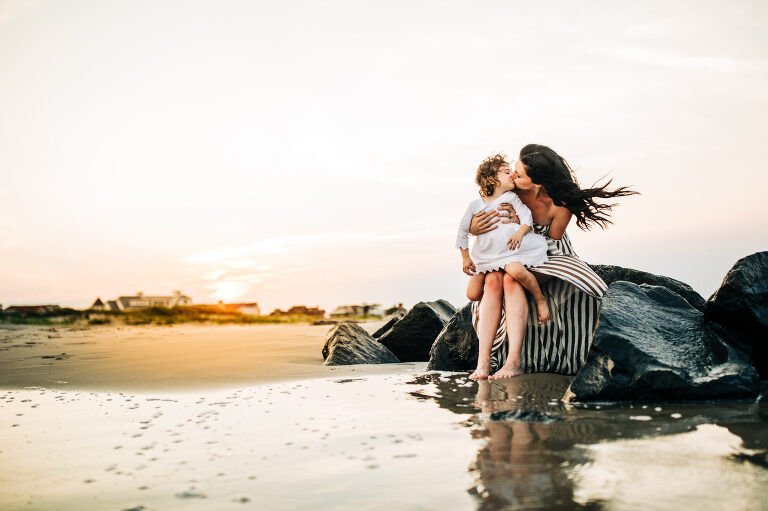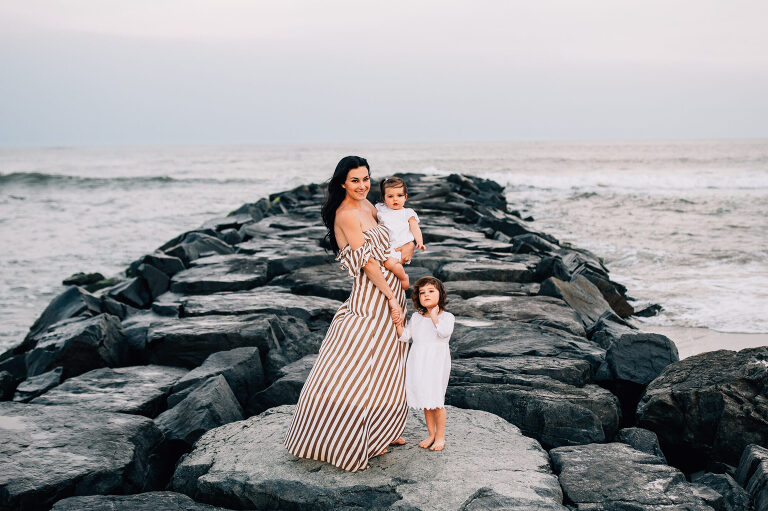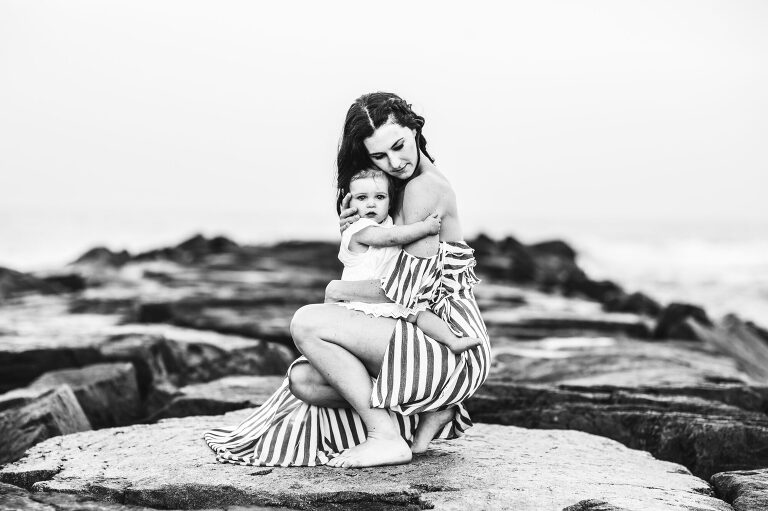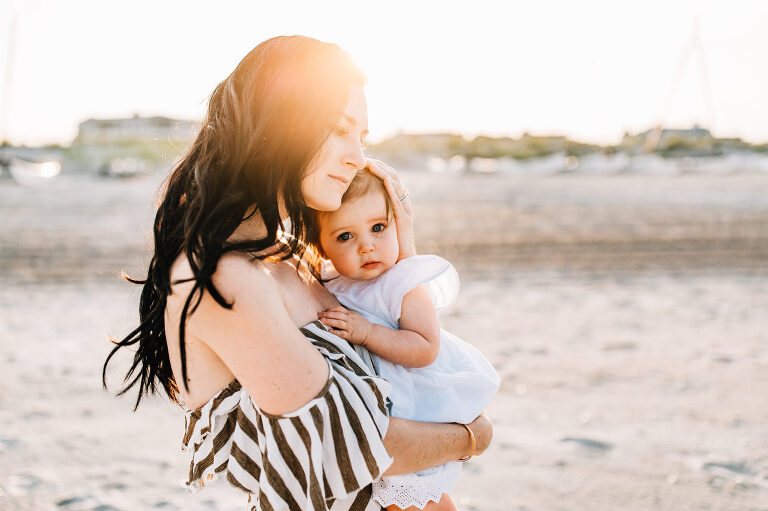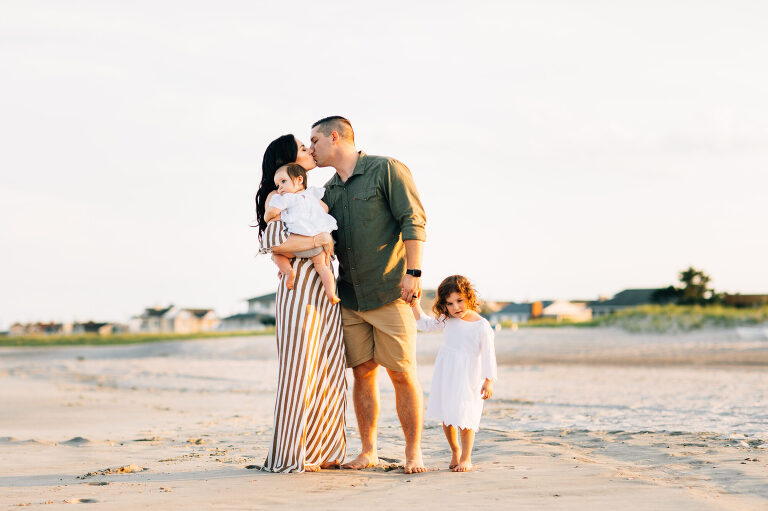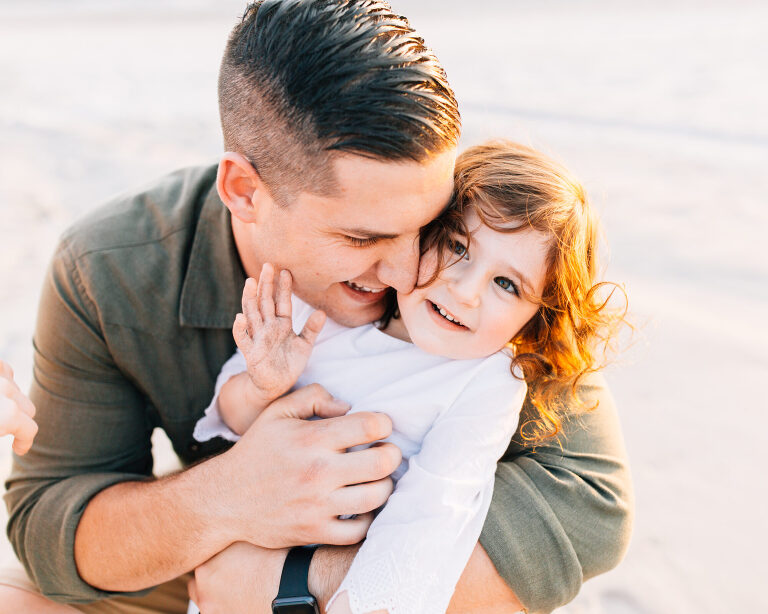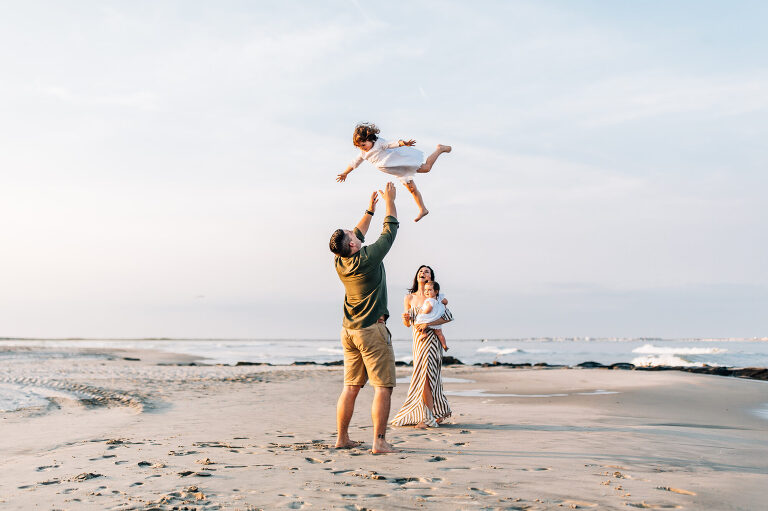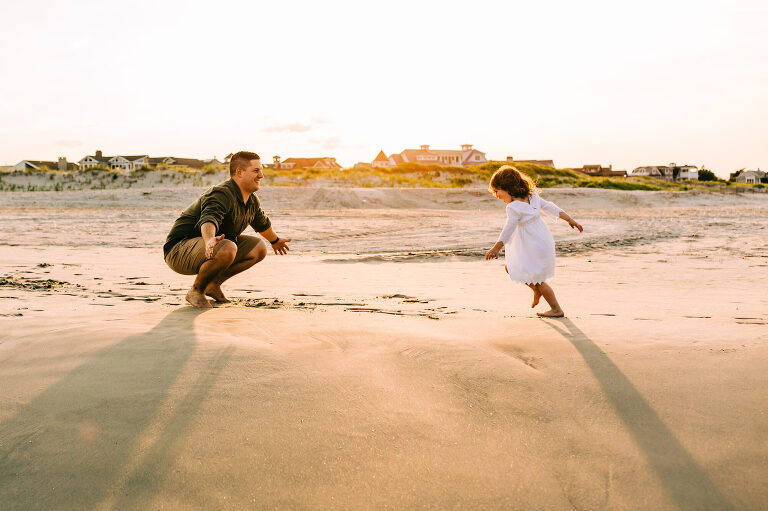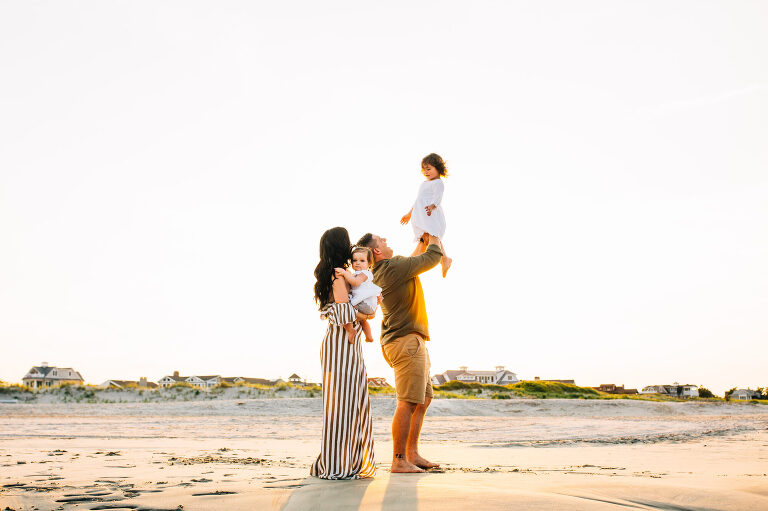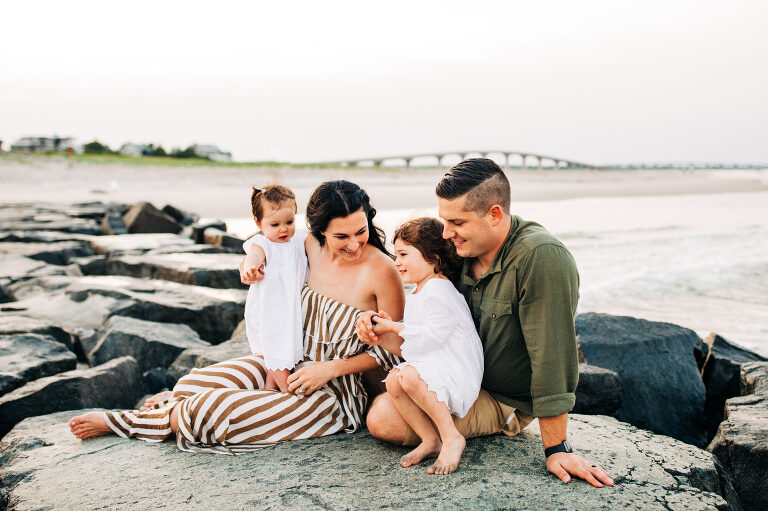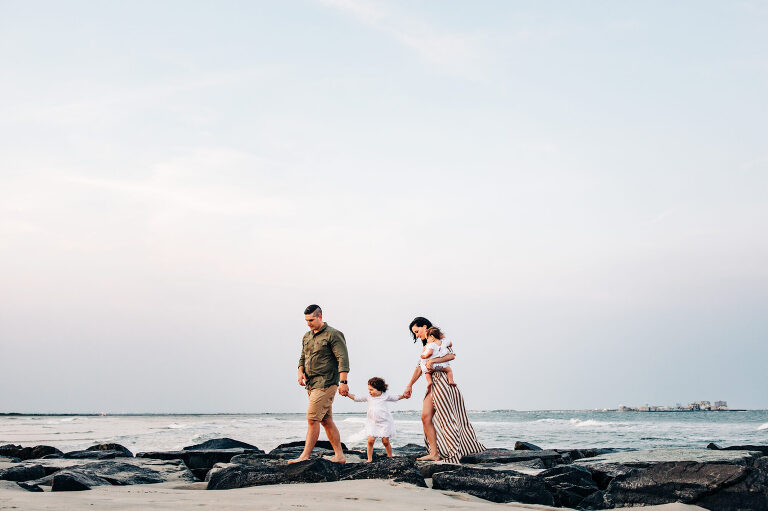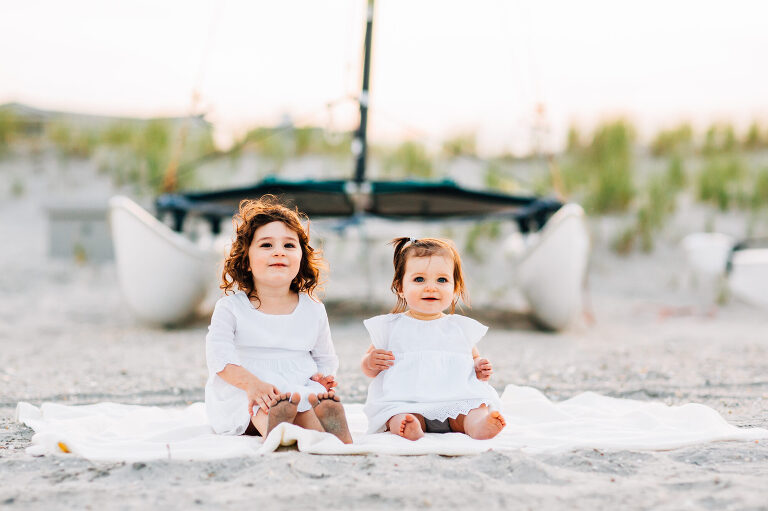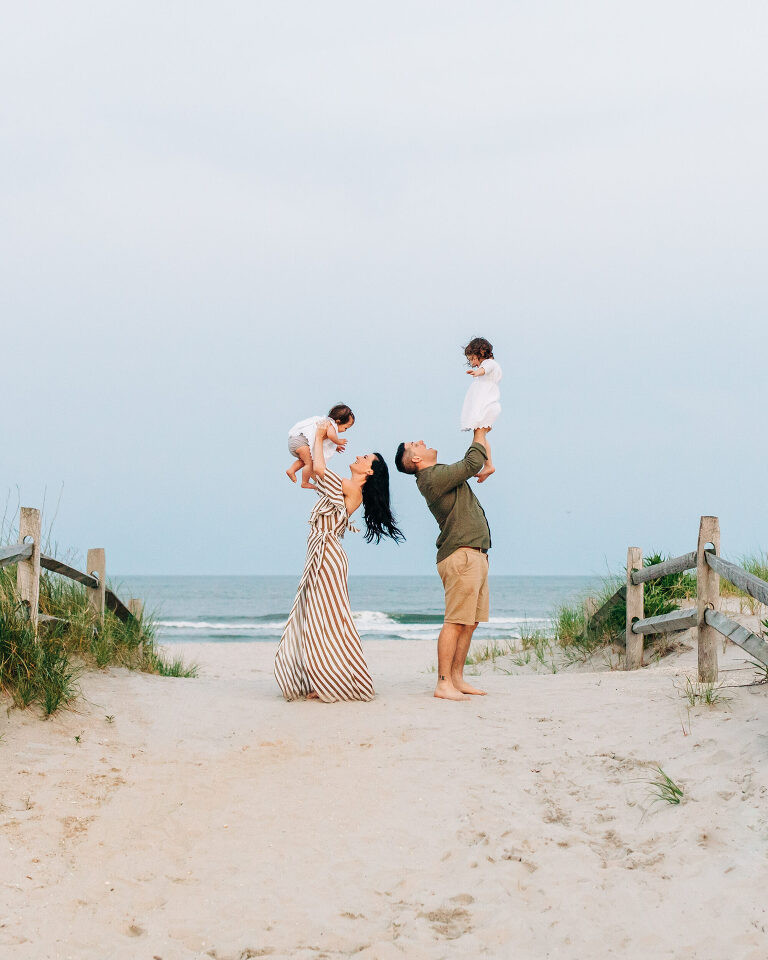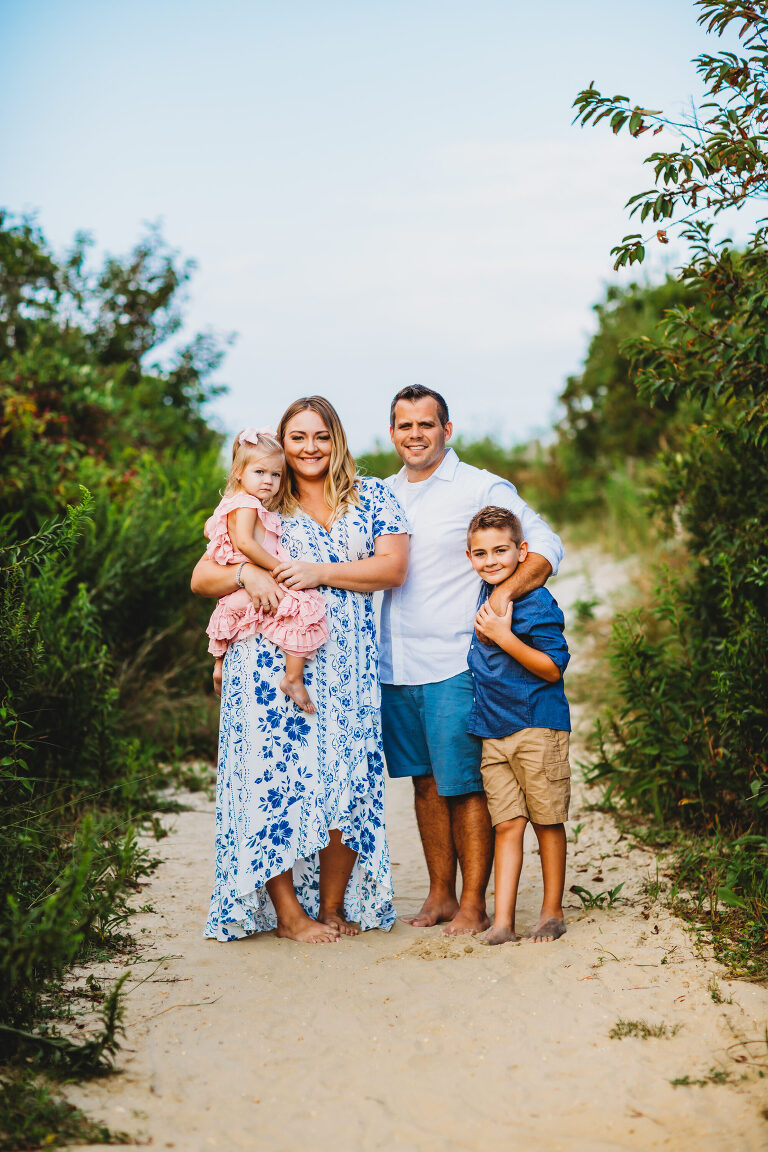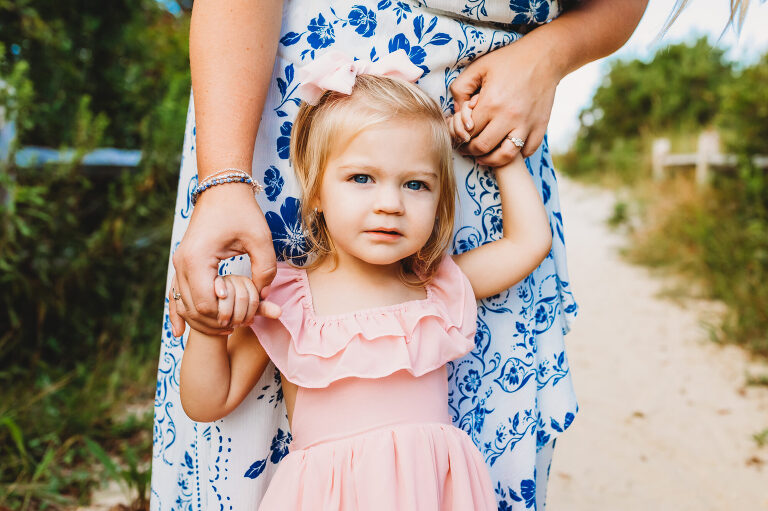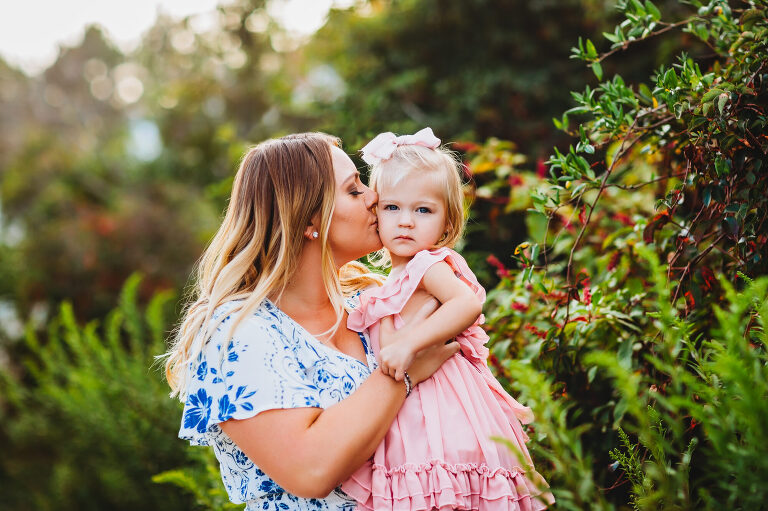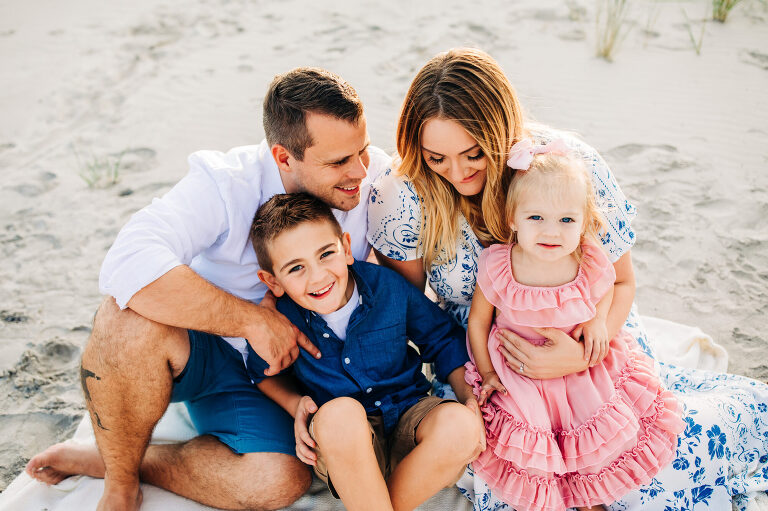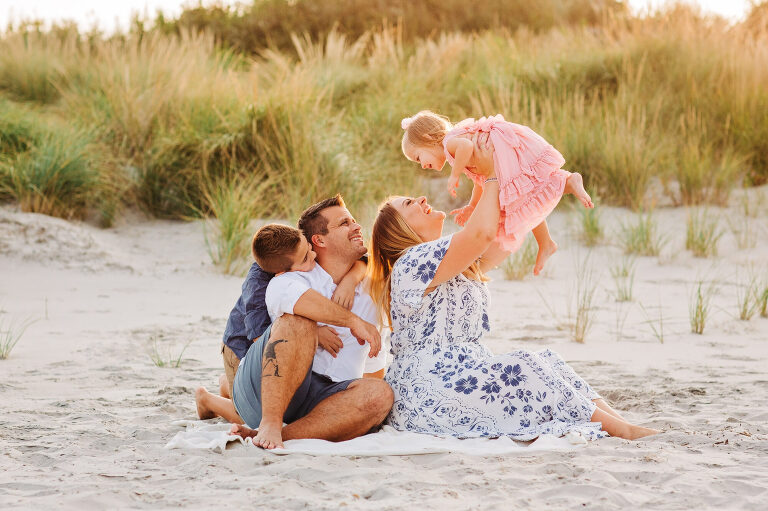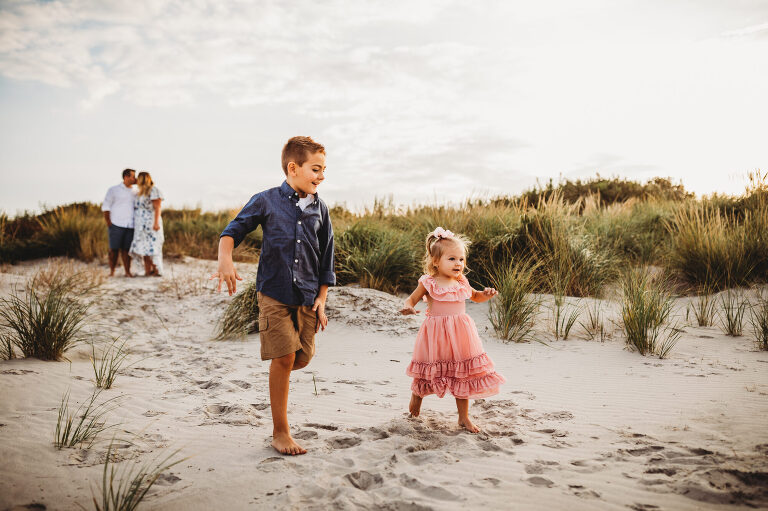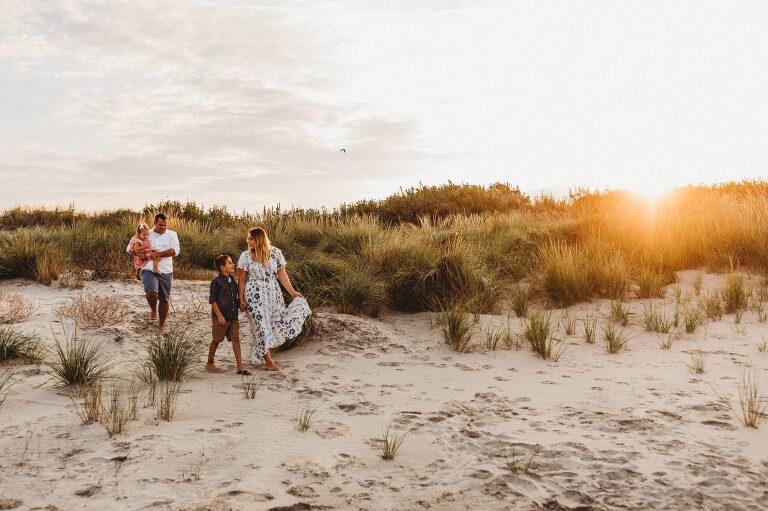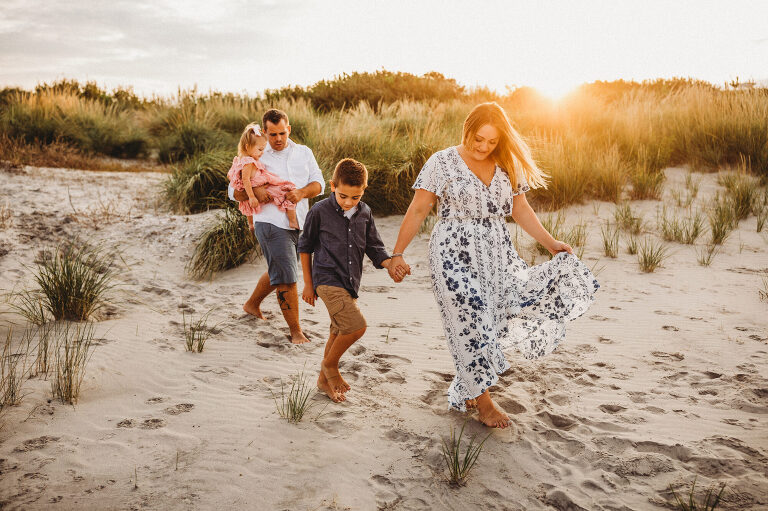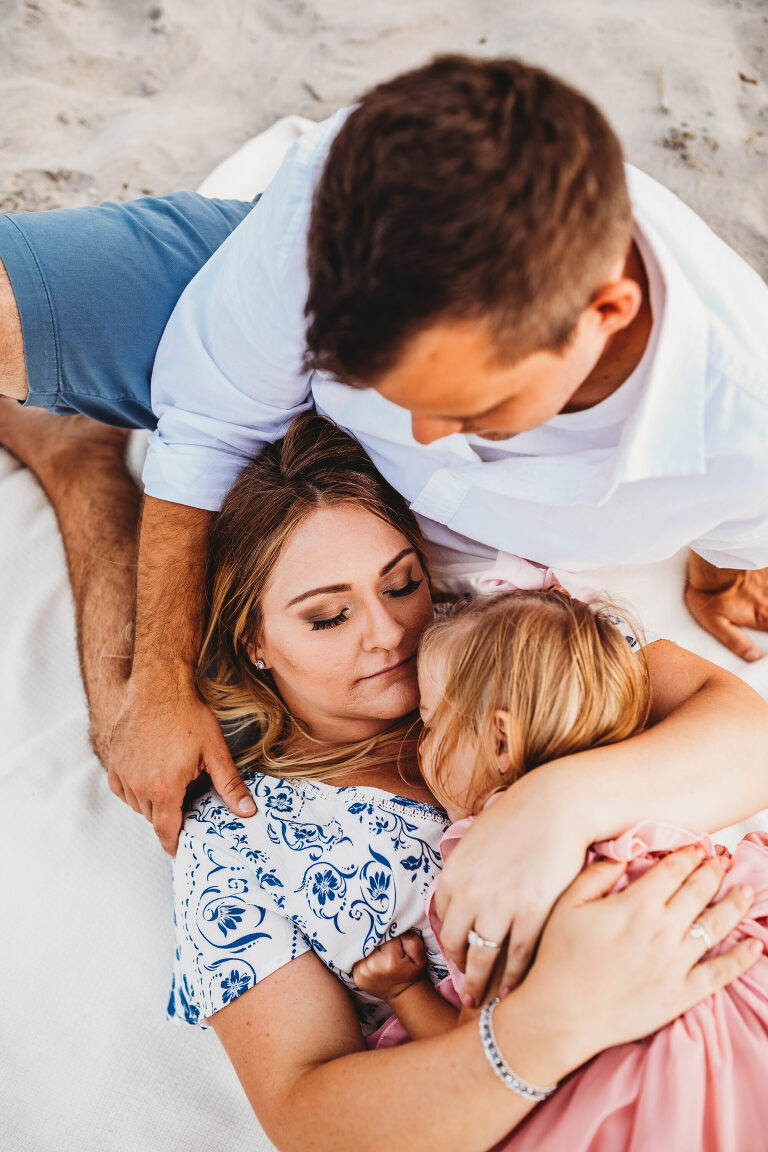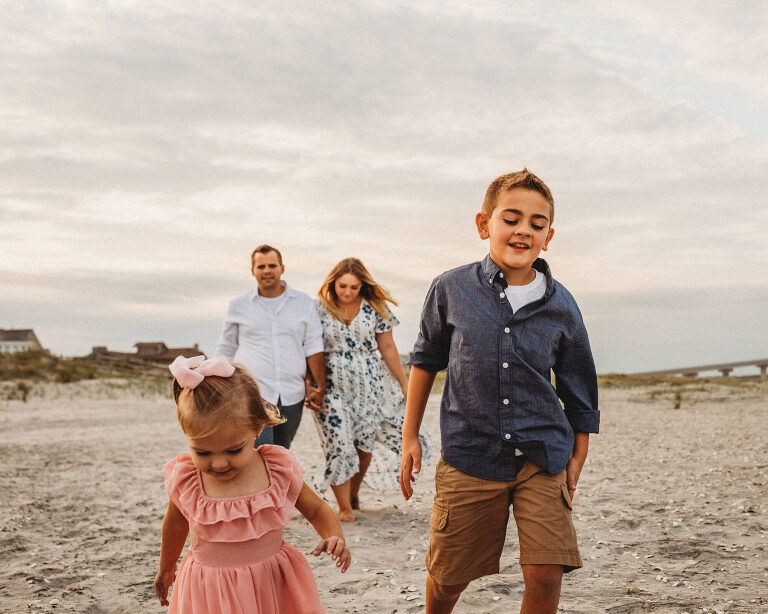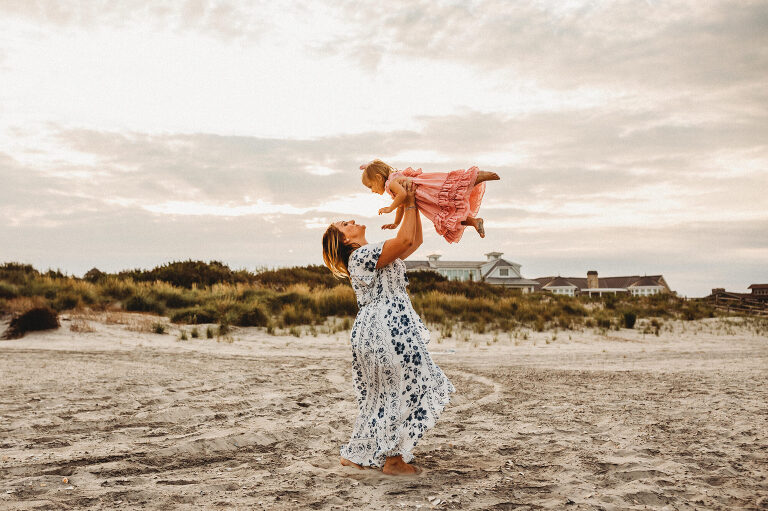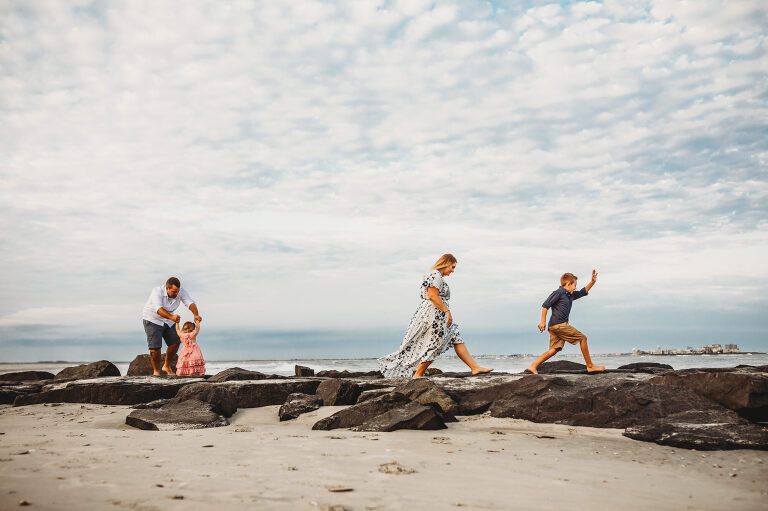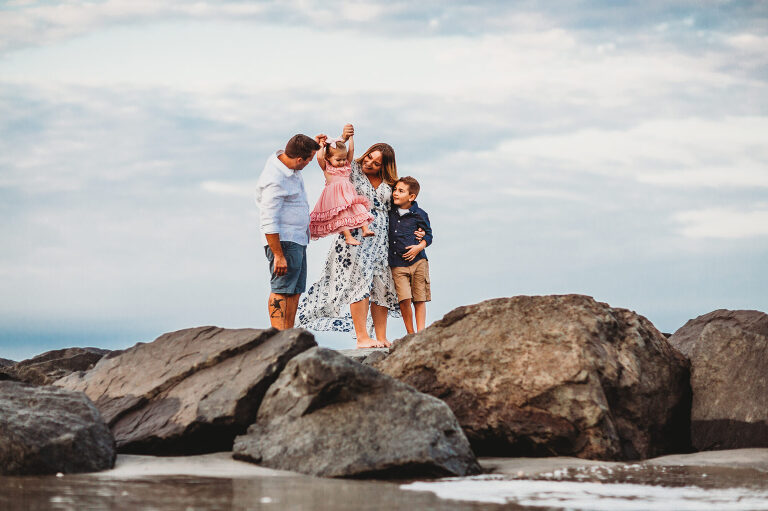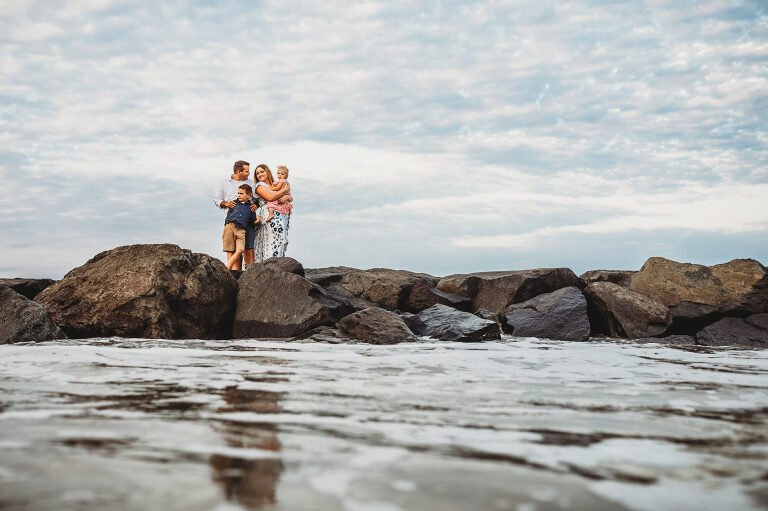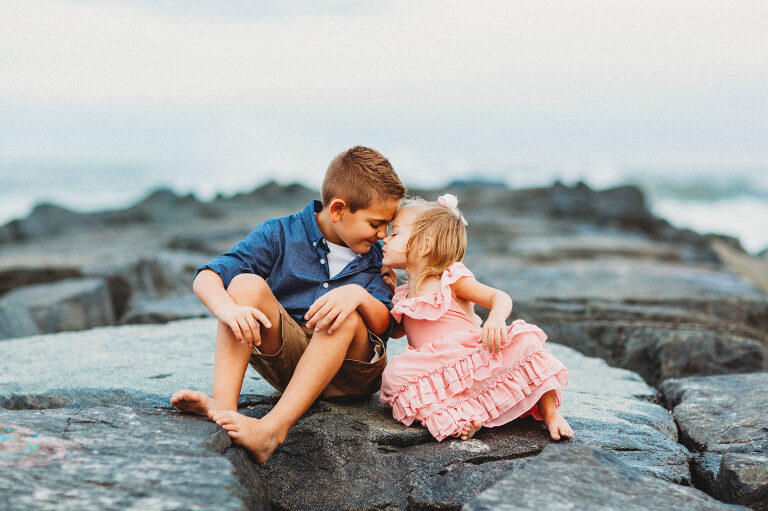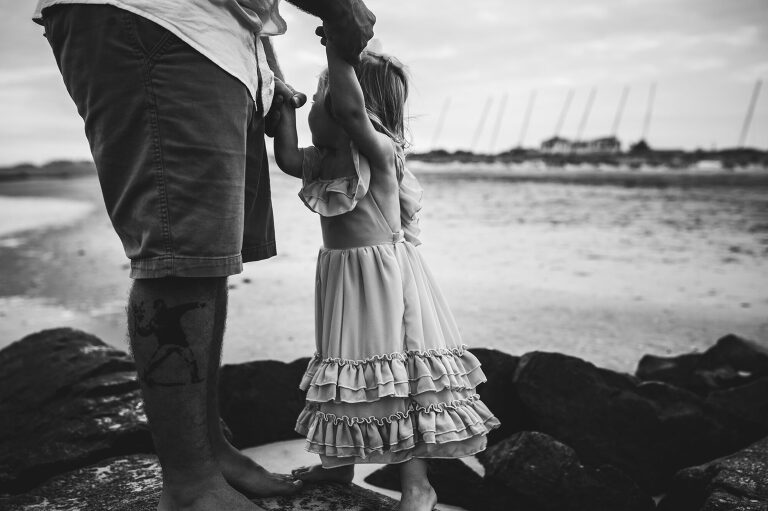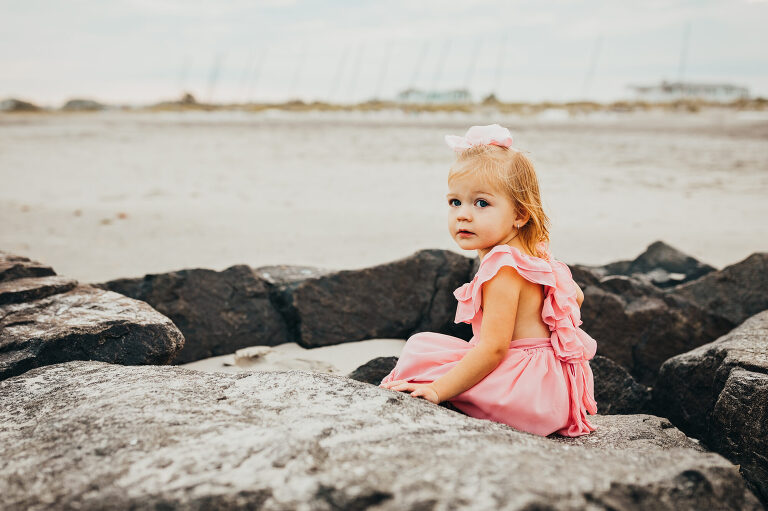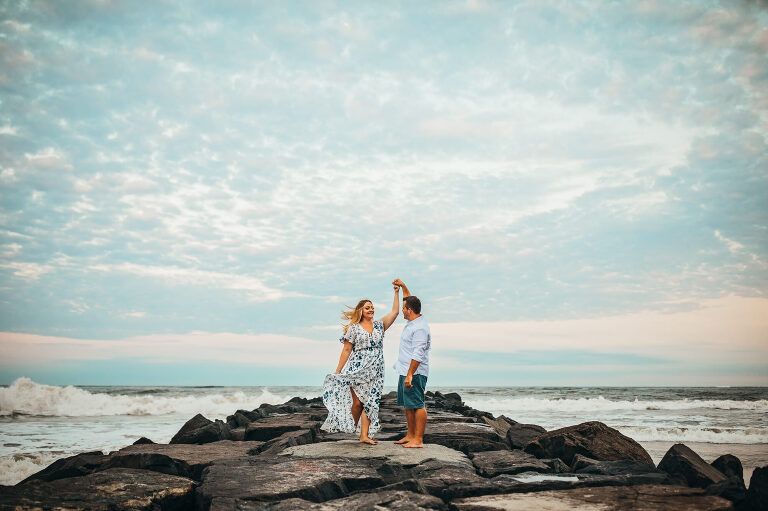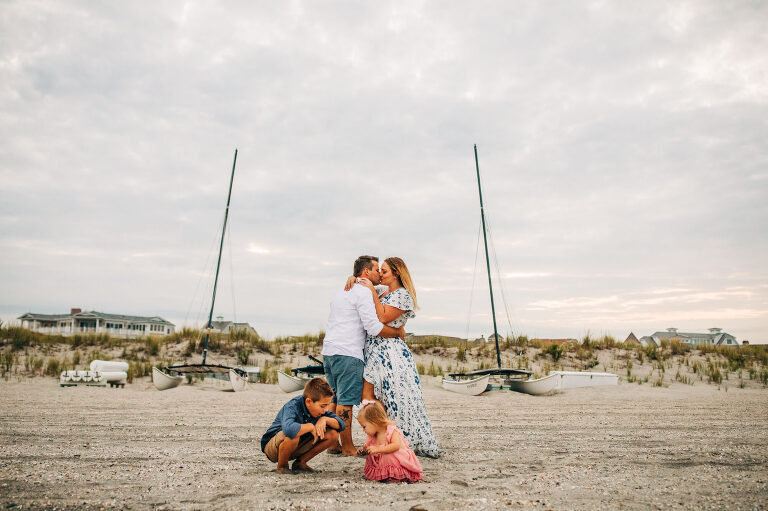 Other Options
Of course, Ocean City is a large island with plenty of options for photo sessions. Some clients prefer to use the beach closest to where they are staying. There really is something nice about stepping outside and walking down the block to the beach. If you are interested in a shoot in Ocean City, but would like to brainstorm locations further, I am happy to help! Every session comes with a planning consultation. This discussion will answer all your questions and help you feel totally prepared for your time in front of the lens.
To all my beach goers, I hope you are already enjoying a beautiful season. I hope to see you out there with your families!
With love,
Nicole